Brittany & Clay's Wedding at the New Bern Golf & Country Club
"Love looks not with the eyes, but with the mind." - Edgar Allen Poe
This was our first wedding at the New Bern Golf and Country Club and it was simply awesome. We thoroughly enjoyed being a part of Brittany and Clay's big day and we came away with some amazing images. When we first met them last year, we knew that they would be a great fit for us with how we shoot our weddings. Brittany and Clay actually attended one of our past weddings of their friends Holly and Corey! They saw the sneak peek photos from the wedding and it wasn't long after that they contacted us. I am so glad they did! Enjoy these photos from their big day.
The New Bern Golf and Country Club's bridal and groom suites are downstairs and have no windows. The only light is coming from the overhead fluorescents and this can be a tricky situation if you are not adequately prepared. By using a combo of off camera flash and a video light, we are able to pull off some creative getting ready photos.
Brittany and Clay's ceremony was beautiful and amazing! Clay's first reaction was excellent (even though he turned around to cry so we couldn't get a photo of the tears. Well played Clay!) The river provided an amazing backdrop and we had amazing light for most of the ceremony. Right before the first kiss, a storm front showed up and it looked as if the skies were going to open up on everyone. However, the storm held off long enough for the ceremony to finish up!
Brittany and Clay had a very sweet first dance to kick off the reception. The father/daughter and mother/son dances were emotional and amazing!
We had the perfect setting, weather, and lighting for the bride and groom portraits. I couldn't be more thrilled with how these turned out.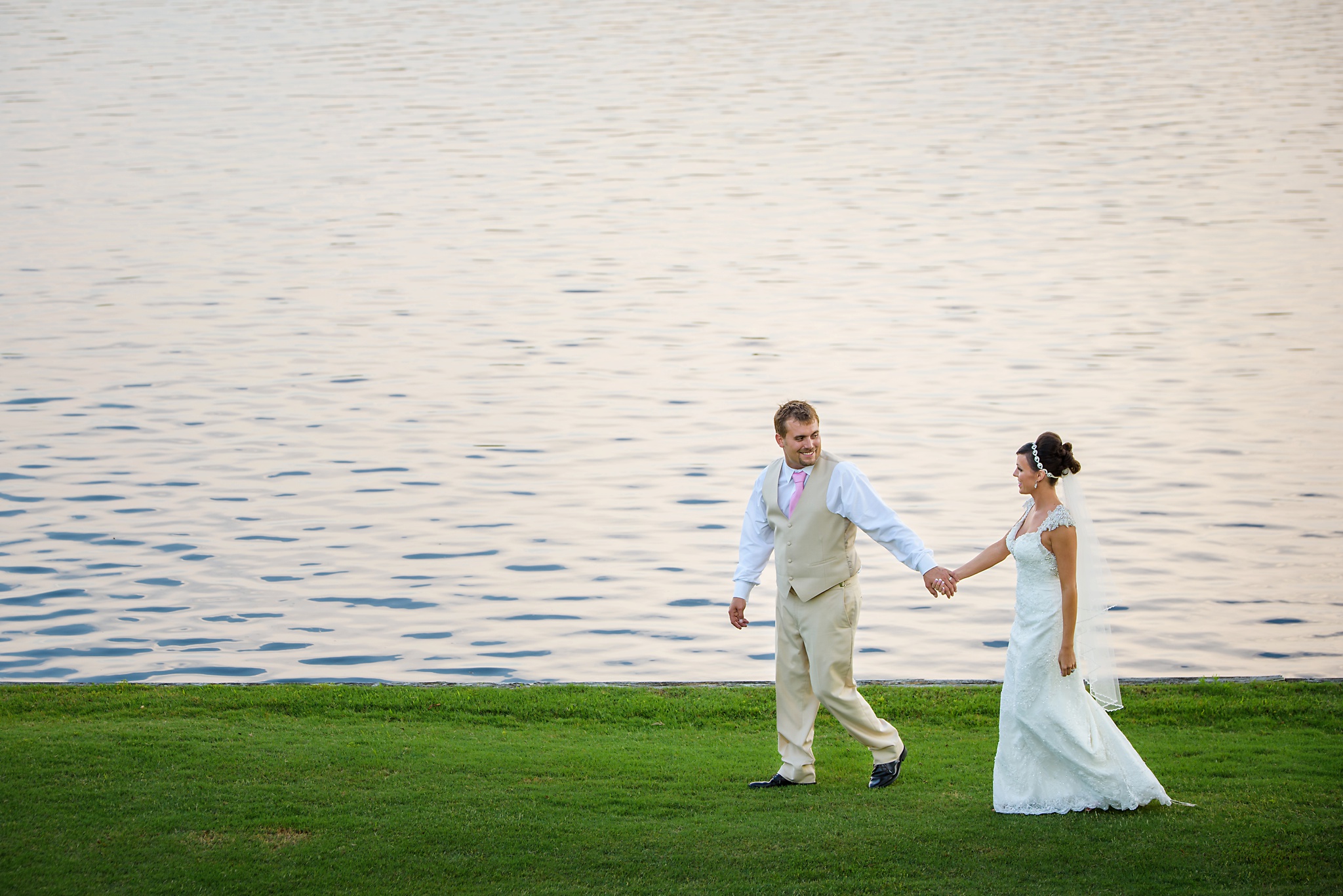 Chuck with CK Entertainment did a great job keeping everyone on the dance floor! Everyone had a great time as you can tell. One of the highlights of the night was when one of Brittany and Clay's friends, a hip-hop/rap artist, performed one of his songs for the crowd. It was a lot of fun to be a part of and everyone had a blast!
Special thanks to Brittany and Clay for allowing Beth and I to capture your day!